PHiLARC Products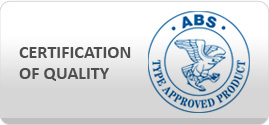 PHILHARD 350R
DIN AWS SPECIFICATIONS: NONE
JIS SPECIFICATION: DF2A-350-R
OTHER SPECIFICATION:DIN 8555:El-350
I. APPLICATIONS:
For hardfacing, rebuilding or buffering with PHILHARD 350R, the removal of millscale, heavy rust, fatigued or deformed metal, is recommended. Preheat heavy sections or alloy steels in accordance with normal welding practice. This general purpose, metal-enriched coated electrode is suitable for steel companies like:
Tractor idler wheels, rollers and tracks links

Surfacing gears, mine rails, shovel pads, pins and clutches

Rebuilding of shafts, wheel treads and agricultural implements
II. DESCRIPTION:
PHILHARD 350R is a general purpose wear-resisting alloy steel electrode. The air- hardening chromium molybdenum (Cr-Mo) alloy steel deposit has high strength and toughness combined with good abrasion resistance. The general characteristics of PHILHARD 350R are:
The electrode is smooth running and exhibits excellent metal transfer and slag control.

An electrode suitable for rebuilding of badly worn mild and alloy steel components, and buffer layers prior to deposition of harder deposits.

Refined and balanced weld metal chemistry giving reliable hardness and crack free deposits

Deposit hardness: 300 – 350 HV

A.C./D.C. supply suitable; can be used on low O.C.V. machines (minimum O.C.V. 50)

Deposit is machinable
III. TYPICAL CHEMICAL COMPOSITION OF WELD METAL (%):
| | | | | |
| --- | --- | --- | --- | --- |
| C | Si | Mn | Cr | Mo |
| 0.11 | 0.26 | 0.84 | 1.88 | 0.51 |
IV. TYPICAL WELD DEPOSIT HARDNESS:
HRC HV30
Single Layer on Mild Steel 28 290
All Weld Metal Deposit 30-35 300-350
V. WELDING POSITIONS:
Downhand & Horizontal surfacing and build-up applications.
3.2mm and 4.0mm sizes can be used for vertical welding by depositing overlapping horizontal stringer passes.
VI. SIZES AVAILABLE AND RECOMMENDED CURRENTS (AC or DC + ):
| | | | |
| --- | --- | --- | --- |
| Diameter (mm) | 3.2 | 4.0 | 5.0 |
| Length (mm) | 350 | 350 | 350 |
| Current Amp. | 100 - 150 | 140 –200 | 170 – 250 |
TEST RESULT
The information contained or otherwise referenced herein is presented only as "typical" without guarantee or warranty, and Industrial Welding Corporation expressly disclaims any liability incurred from any reliance thereon. Typical data and Test results for mechanical properties, deposit or electrode composition and other properties were obtained from a weld produced and tested according to prescribed standards, and should not be assumed to be the expected results in a particular application or weldment. Actual results will vary depending on many factors, including, but not limited to, weld procedure, plate chemistry and temperature, weldment design and fabrication methods. Users are cautioned to confirm by qualification testing, or other appropriate means, the suitability of any welding consumable and procedure before use in the intended application.