PHiLARC Products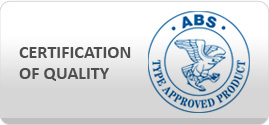 PHILHARD 610LH
AWS Specification: NONE
JIS Specification: DF2B-600-B
Other Specification: DIN 8555 E6-UM-60
I. APPLICATIONS:
Hardfacing of bulldozer blades, tractor parts, reamer bits, twists, drills and taps.
II. DESCRIPTION:
PHILHARD - 610LH is a lime type electrode, depositing weld metal typical martensite structure. As-welded condition it shows high hardness, and is suitable for soil abrasion and light impact abrasion. Machining is impossible as welded condition.
III. NOTES ON USAGE:
Preheat at 150ºC and over in general.

In the case of multi-layer build-up welding or hardenable steel welding, underlay with low hydrogen type electrode (PA-52 0r PA-8016).

Dry the electrodes at 300~350ºC for 30~60 minutes before use.
IV. TYPICAL CHEMICAL COMPOSITION OF WELD METAL (%):
| | | | | | |
| --- | --- | --- | --- | --- | --- |
| C | Si | Mn | Cr | Mo | V |
| 0.76 | 0.87 | 0.40 | 7.45 | 0.52 | 0.57 |
V. HARDNESS OF WELD METAL: 54 - 57 HRC (580 - 630 Hv)
VI. WELDING POSITIONS: FLAT, OVERHEAD, HORIZONTAL
VII. SIZES AVAILABLE AND RECOMMENDED CURRENTS (AC or DC+ ):
Size

Dia.

2.5

3.2

4.0

5.0

(mm)

Length

300

350

350

350

Current Range

80-110

90-130

120-180

170-230
TEST RESULT
The information contained or otherwise referenced herein is presented only as "typical" without guarantee or warranty, and Industrial Welding Corporation expressly disclaims any liability incurred from any reliance thereon. Typical data and Test results for mechanical properties, deposit or electrode composition and other properties were obtained from a weld produced and tested according to prescribed standards, and should not be assumed to be the expected results in a particular application or weldment. Actual results will vary depending on many factors, including, but not limited to, weld procedure, plate chemistry and temperature, weldment design and fabrication methods. Users are cautioned to confirm by qualification testing, or other appropriate means, the suitability of any welding consumable and procedure before use in the intended application.